Episodes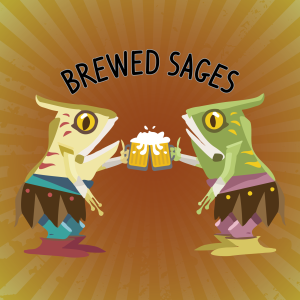 Wednesday Jun 30, 2021
Wednesday Jun 30, 2021
The Brewed Sages are back once more.  Freeloader and Subaiku (and yes, even Catloader) chime in on the ENORMOUS changes that are coming to Stormbound!  Some balance changes, of course, a new card - but even more excitingly some BIG changes to Brawl: Check out the new modifiers, and the breadcrumbs Sheepyard has left us on the other changes to the mode which may give it a whole new feel!
Comments
(1)
To leave or reply to comments, please download free Podbean or
Dear sages with unknown connection to the brewery Wonderful episode as always, glad to hear the angelic voice of cat laoder. I'd like to say a few things about the changes to feline cards, I'm loving the buffs so far in fact the buffs have (in my insignificant opinion) made up for the change to the confusion mechanism burf form a while ago. Baoth the buffed cards will be going in my traditional start of season confused deck, I'd like to give more details about confution but I haven't the space.