Episodes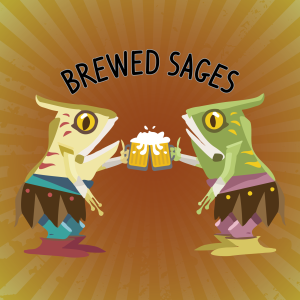 Monday Feb 15, 2021
Monday Feb 15, 2021
The Brewed Sages return for the February BS Meta Report: what card do they think is keeping rush down in the meta?  Also, Arthis drops a HOT new track for the BS Meta Report theme song.  Finally Emkaem wants to know which Brewed Sages episode is each hosts' favorite... listen to find out!
Note: We got the names of the remaining players in Hanoo's tournament incorrect (our apologies!): Vox is also in the hunt!
You can find the BS Meta Report here: https://docs.google.com/spreadsheets/d/1z4h7UJFnMw1eSBPFg3iLL9mY2SrU6hkoKQeTNMurXBk/edit?usp=sharing
And lastly, here is the link to our new Gumroad page for donations to the show! https://gumroad.com/l/KuFWl
Comments
(1)
To leave or reply to comments, please download free Podbean or
Wow, you blew so much time on the bs metta report today it was definitely good but it was a shock to be sure. I liked the tone shift this episode, deep serious talks are good every now and then. Odd that arthritis called Ahmi she ... It's just clicked in my head that I automatically gave genders to all the legendary units, wether they be mail, female or other, I'd count Ahmi as a man dispite unlike Edric and Zhivana, Ahmi isn't given a gender it isn't even hinted at.